Conference

202

1

March 1 – March 2, 2021 • Virtual
2021 Conference Registration
On behalf of the board of the Association of Insurance and Financial Analysts (AIFA), welcome! As we pivot to a virtual format in 2021, we remain steadfast in our mission to provide an annual conference forum to address the issues, challenges, and opportunities facing the property & casualty insurance, life insurance, reinsurance, and insurance brokerage industries.
AIFA is a non-profit organization which relies on company sponsors and attendees to cover expenses. The 2021 conference fee is $300 per attendee, including all panels and company meetings. A key advantage of AIFA is the ability to meet with many of our company sponsors. The group meeting requests will be handled as part of the online registration process. Every effort will be made to accommodate all requests. For companies sponsoring events/group meetings, your sponsorship includes conference registration fees for unlimited management participants.
Attendee • Sponsor • Panelist
Agenda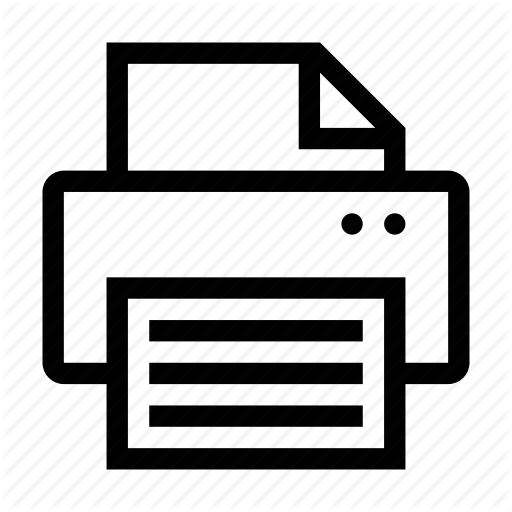 Monday, March 1

7:55am-8:50am

State of P&C Insurance Panel

Moderators: Brian Meredith & Elyse Greenspan

AIG – David McElroy, EVP & CEO General Insurance

Arch Capital – Marc Grandisson, CEO

Marsh McLennan – Mark McGivney, CFO

9:05am-9:55am

State of Life Insurance Panel

Moderator: Andrew Kligerman

Athene Holdings – William Wheeler, President

Protective Life – Richard Bielen, President & CEO

Wilton Re – Chris Stoup, Chairman & CEO

10:10am-11:00am

Global Reinsurance Panel

Moderator: Tracy Benguigui

Axis Capital – Steve Arora, CEO Reinsurance

HX – David Flandro, Head of HX Analytics

Transre – Michael Sapnar, CEO

11:15am-12:05pm

Employee Benefits Panel

Sun Life – Dan Fishbein, President, Sun Life U.S.

Unum – Chris Pyne, Head of Unum U.S.

Voya – Rob Grubka, Head of Employee Benefits

1:00pm-1:50pm

Annuities Panel

Moderator – John Bakewell Barnidge

Athene Holdings – Grant Kvalheim, CEO & President, Athene USA

Midwest Holding – Michael Salem, CEO

Venerable Insurance & Annuity Co. – Miles Kaschalk

2:05pm-2:55pm

Brokers Panel

Moderator: Michael Zaremski

Brown & Brown – Andy Watts, CFO

Truist – John Howard, Chairman & CEO

Tuesday, March 2

8:00am-8:50am

Alternative Capital Panel

Arch Capital – Francois Morin, CFO

Aditya Dutt (Formerly with RenaissnceRe)

Healthcare of Ontario Pension Plan (HOOP) – Bernard Van Der Stichele, Portfolio Manager

Integral ILS – Lixin Zeng, Founder & CEO

9:05am-9:55am

Insurance M&A Panel

Moderators: Ryan Krueger & Elyse Greenspan

10:10am-11:00am

InsurTech Panel

Moderator – Mike Phillips

Root – Dan Rosenthal, CFO

Brown & Brown/Coverhound – Jimmy Saldana, Director of Strategic Innovation

The Hanover Group – Dick Lavey, EVP, President Hanover Agency Markets

11:15am-12:05pm

Personal Lines Panel

Moderator: David Motemaden

Progressive – Doug Constantine, Director of IR

Intact Financial – Isabelle Girard, SVP, Personal Lines

Goosehead – Brian Pattillo, Vice President

1:00pm-1:50pm

Ratings Agencies Panel

AM Best – Steve Chirico

Demotech – Barry Koestler

Fitch – Brian C. Schneider, Sr. Director North American Insurance Ratings

2:05pm-2:55pm

Mortgage Panel

Moderator: Phil Stefano
MGIC Investment Corp – Tim Mattke, CEO
Global Mortgage Group, Arch Capital – David Gansberg, CEO
Conference Organizing Committee
John Bakewell Barnidge
Piper Sandler
Andrew Kligerman
Credit Suisse
Paul Newsome
Piper Sandler
Michael Zaremski
Credit Suisse
Erik Bass
Autonomous Research
Brian Meredith
UBS
Phil Stefano
Deutsche Bank
Tracy Benguigui
Barclays
David Motemaden
Evercore ISI
Ryan Tunis
Autonomous Research
Companies Scheduled to Attend
Aflac (AFL)
AIG (AIG)
Alleghany (Y)
Allstate (ALL)
Ambac (AMBC)
AM Best (Panel Only)
American Equity (AEL)
American Financial Group (AFG)
Arch Capital (ACGL)
Argo Group (ARGO)
Athene (ATH)
Axis Capital (AXS)
Barclays (Panel Only)
Brighthouse (BHF)
Brown & Brown (BRO)
BRP Group (BRP)
Citi (Panel Only)
CNO Financial (CNO)
Demotech (Panel Only)
Employers Holdings (EIG)
Enstar (ESGR)
Equitable (EQH)
Everest Re (RE)
Fitch Ratings
Goldman Sachs (Panel Only)
Goosehead (GSHD)
Hanover Insurance Group (THG)
Horace Mann (HMN)
Intact Financial (IFC)
International General Insurance (IGI)
James River (JRVR)
KBRA (Panel Only)
Kingstone Co.'s Inc. (KINS)
Lincoln Financial (LNC)
Manulife (MFC)
Marsh & McLennan (MMC)
MetLife (MET)
MGIC (MTG)
Midwest Holding (Panel Only)
Moody's Investors Service
NMI Holdings (NMIH)
Palomar (PLMR)
Primerica (PRI)
Principal Financial (PFG)
ProAssurance (PRA)
Progressive (PGR) (Panel Only)
Protective Life (Panel Only)
Prudential (PRU)
Radian (RDN)
RGA (RGA)
RenaissanceRe (RNR)
RLI (RLI)
Root (ROOT)
Selective (SIGI)
S&P (Panel Only)
Sun Life (SLF)
Swiss Re (SREN)
The Hartford (HIG)
Travelers (TRV)
Truist (Panel Only)
United Fire Group (UFCS)
Unum (UNM)
UPC Insurance (UIHC)
Venerable (Panel Only)
Voya (VOYA)
WR Berkley (WRB)
Wilton Re (Panel Only)
FAQS
What is the cost to attend the AIFA Conference?
The 2020 Conference fee is $300 and includes all panels and sponsor meeting selections.
When does the Conference begin?
The Conference begins on Monday, March 1, 2021 at 8:00 AM (EST).
How do I access the Virtual Conference?
Accessing the Virtual Event:
You must be registered for the event in order to access the Attendee Website
• Please click on the AIFA Virtual Attendee Hub and log in by entering your First Name, Last Name and Email Address (email used for Registration) at least ten minutes prior to the session start time.
• A Verification Code will be emailed or texted to you within 30 – 60 seconds.
• If you do not receive a verification code, click on the "Didn't receive a code? Try again" link. If you do not receive the code after trying again, please email info@westoninc.com for assistance.

Tips for a smooth check-in:

• A desktop or laptop computer with a stable internet connection, video, and audio capability is recommended.
• Session start times are all EST and should adjust to your local time zone.
• For best viewing experience we recommend the following browsers: Chrome, Firefox and Safari. For attendees viewing on Internet Explorer 11, you may experience lags in streaming. To maximize your attendee hub experience we recommend you do not sign in through your company assigned VPN.
• Ensure that your computer's camera, microphone, and sound are enabled for your browser and allow permissions to the Cvent Attendee Hub platform.

All panel presentations and small company group meetings can be accessed in the AIFA Virtual Attendee Hub. Access to sessions is available five minutes before the start time of each session by clicking the Join button for the session.
Please remember you have to join each panel session and each small group meeting separately.

Panel sessions and small group meetings include Live Q &A. After joining a panel session, questions may be submitted to the Moderator in the "Live Q & A" section on the right side of your screen. Please note the question defaults to ask anonymously. Uncheck the box if you want your name associated with the question. Small group meetings are a fully interactive Zoom Meeting. Q & A will be directed by the host company.
How do I make selections for Small Group Meetings during the Conference?
The cut off for making meeting selections on line was February 22, 2021.
Who is the contact for panel presentations and production needs?
Darrin Contessa
Pro Media Productions
Office/Cell 602-920-2912
Email – Darrin@PromediaPro.com
Sponsoring Companies
For Information on how to register as a Sponsor Company, please CLICK HERE.
Panelists
For Information on how to register as a Panelist, please CLICK HERE.
What is the dress code for the Conference?
The dress code for the Conference is business casual.
Contact Us
Should you have questions or need additional information, please contact Weston & Associates at info@westoninc.com or 336-725-1147, or one of the AIFA officers.